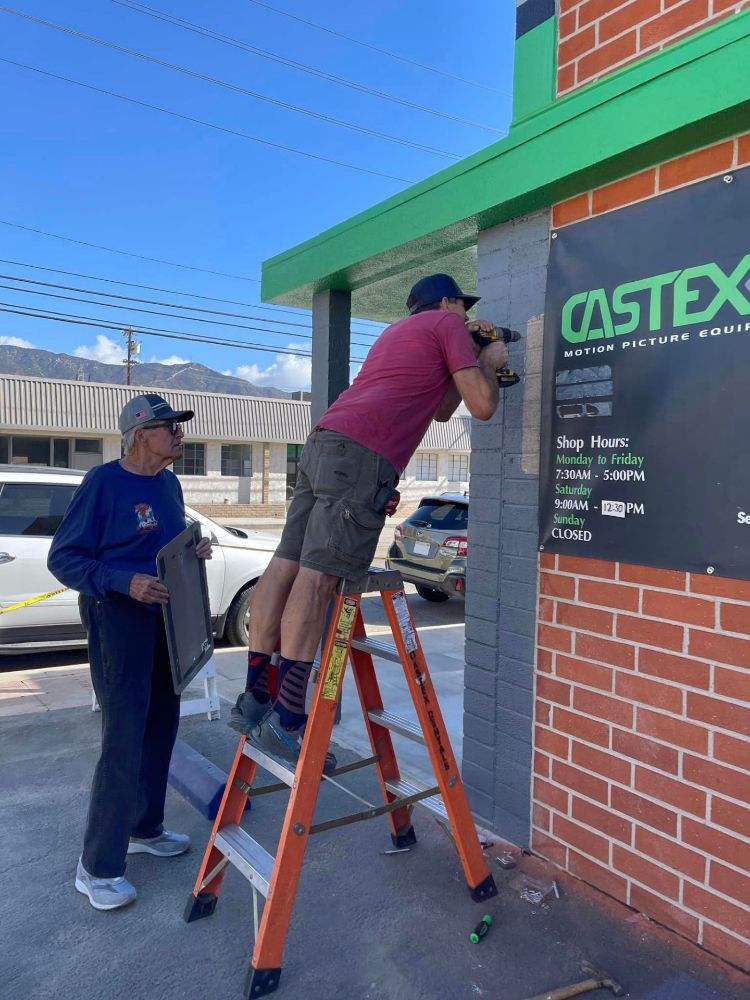 In 1955, Tex Jackson, a key grip at Paramount Studios, started a company to serve the Motion Picture & Photography industries for all their production needs.
We are the original "one-stop" rental house who strives to make the rental experience as efficient and convenient as possible.
Castex offers a wide range of grip, production, lighting, and special effects equipment for rentals located off the 5. We recently moved from our location in Hollywood to a larger warehouse in Glendale back in 2022. Our expendables department is fully stocked with everything you need to make your project a complete success. Our experienced and knowledgeable management team is ready to provide what you need quickly & efficiently. We'll load & tie off your rental equipment the right way, so you can be on your way.
For over 65 years, Castex has been serving the Motion Picture industry with pride & will continue to do so for well into the future. Castex is owned and operated by the same Jackson family. We strive to offer the best customer service experience in production work. Thank you for your trust in us.
The World-Famous Official Excuse List

• We didn't know 10 a.m. was the return time!
• It's on the other truck.
• The GRIPS have it.
• We got it this way. (OF Course).
• We got a flat tire. (The Original Excuse).
• I don't know nothing - I'm just the P.A..
• That's Props - we're Art Department.
• They don't pay me enough to think.
• I don't know who I work for - they just said go to Castex.
• I'm late because I fell asleep in front of Otto Nemenz.
• My mother is the Producer - I don't know anything.
• Sorry I'm late - I went to your old address.
• THEY said it would fit in my "HYUNDAI"! (Not).
• I'm working at my Rate Of Speed.
• I got stuck in traffic on the 405 freeway!
• Bill them - it's not MY money!
• I'm not really a P.A.- I'm a 2nd A.D.. (Oh Sure).
• What do you expect from me- I'm just a college student.
• Andy said I could charge it on his account.